Specialist Details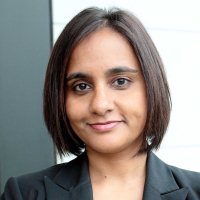 Dr Veena Jayadev



Specialty
:
Endocrinology

Qualification
:
MBBS FRACP
Gender
:
F

Practice 1
:
Suite 6, 12 Tryon Road
LINDFIELD
Phone: (02) 9413-8471
Fax: (02) 9416-1429
Practice 2
:
Suite 211, San Clinic Tulloch
185 Fox Valley Road
WAHROONGA
Phone: (02) 9413-8471
Fax: (02) 9416-1429
Practice 3
:
Concord Hospital Medical Centre
Suite 100, Hospital Road
CONCORD REPATRIATION HOSPITAL
Phone: (02) 9767-8380
Fax: (02) 9767-8381
Profile
:

Dr Veena Jayadev graduated MBBS from Sydney University in 2000. She undertook physician training in Endocrinology at Prince of Wales Hospital, Randwick and Concord Repatriation General Hospital. She is a staff specialist at Concord Hospital, both in the Department of Endocrinology and in the Department of Andrology. She enjoys working in general endocrinology, including diabetes, and has extensive experience with testosterone deficiency, male infertility and late effects of cancer treatment in men.
Back to Top