Specialist Details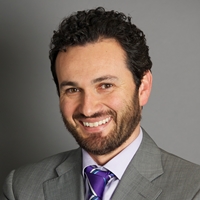 Dr Jason Kaplan



Specialty
:
Angiography
Cardiology
Echocardiology

Qualification
:
MBBS FRACP FCSANZ
Gender
:
M

Website
:
www.scg.com.au
Practice 1
:
Macquarie Heart, Macquarie University Clinic
Suite 203, Level 2, 2 Technology Place
MACQUARIE UNIVERSITY
Phone: (02) 9887 8888

Practice 2
:
NSW Cardiology Group - Bank of NSW Building
Suite 1, Level 1, 341 George Street
SYDNEY
Phone: (02) 8038-1080
Fax: (02) 8038-1081
Practice 3
:
Seven Hills Plaza, Shop 49B
224 Prospect Highway
SEVEN HILLS
Phone: (02) 8599-1311

Profile
:

Dr Kaplan graduated from the University of NSW in 1999 with Honours. He completed his residency and adult internal medicine training at the St George and Prince of Wales Hospitals, and his Adult Cardiology training at Royal Prince Alfred Hospital. He is an accomplished General Adult Physician having done additional training in General Adult Medicine and Medical Oncology prior to commencing his Cardiology training and is dedicated to holistic patient care. His clinical interests include general adult cadiology and preventative cardiology. Dr Kaplan has subspeciality training in non-invasive cardiac imaging and performs Stress Echocardiology, Transoesophageal echocardiography and CT Coronary Angiography. He has been Clinical Associate Lecturer in Medicine at both UNSW and The University of Sydney and is a current Medicial Officer at The Royal Prince Alfred Hospital, Sydney where he teaches undergraduate and postgraduate students.

Research
:

Dr Kaplan has specific interests surrounding Mind-Body Medicine, and the effects of stress on the cardiovascular system.
Back to Top